Time for a little Sunday Social linkup! Linking up with Ashley at
Ashley Lately
, and Neely at
A Complete Waste of Make-up
again.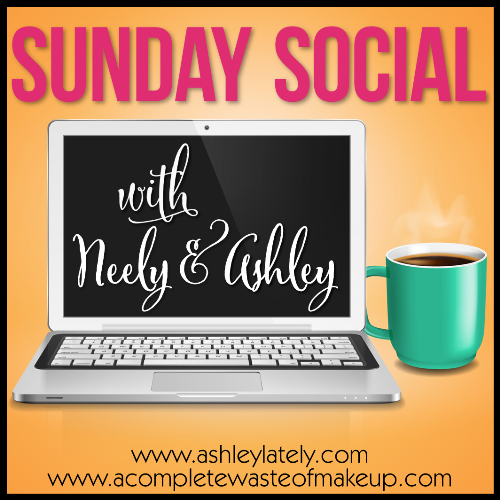 1. What's your favorite scary movie?
I'm not big on scary movies
at all
, but I did really like "The Others." It's actually the only scary movie that I've watched more than once, because I kept trying to find more clues of the ending. I'm a horrible scary-movie-watcher, and tend to be afraid forever after it's over. It's bad. But I can watch "The Others" without freaking out.
2. What is your favorite weird TV show you think no one else watches?
I don't actually watch a whole lot of TV. I know a lot of people watch it, but I really like "19 Kids and Counting." The Duggars sort of fascinate me a little bit, and I secretly wish that I was one of them. I also love really crappy TV, like "Catfish," and "16 and Pregnant."
3. What is the song you can sing all the words to without any music?
I can still probably sing just about any SHeDAISY song - blame fifteen-year-old me.
4. What is your favorite book to re read?
I keep going back to "Keeping Faith" by Jodi Picoult. I haven't actually re read the entire thing, but I pick it up and start it over and over again. There's just something about it that I find comforting.
5. The one website you visit more times a day than others?
Sadly, it's probably Facebook. I don't even do anything particularly interesting on there. I just see what my friends are up to, and like and comment on their goings-ons.