Before I get into the main chunk of this post, I just have to say how lovely and comforting it is to have a good conversation with a dear old friend. Thank you,
Lauren
, for always being a listening ear! Go visit her, support her, show her some love. She's the best!
And now, for a little bit of a lighter topic... it's Sunday Social time again! Linking up with Ashley @
Ashley Lately
, and Neely @ A
Complete Waste of Makeup
.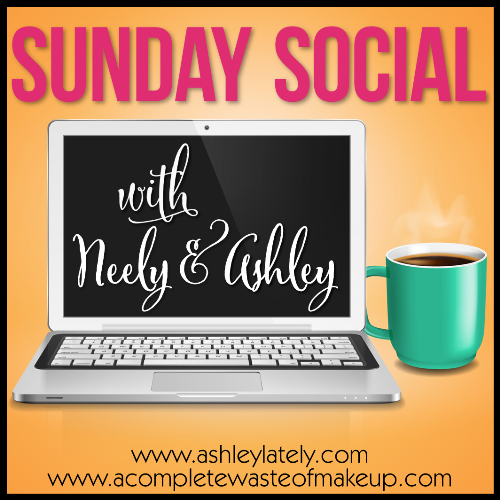 3 Favorite songs right now:
"Drunk on a Plane" by Dierks Bentley, "Meanwhile Back at Mama's" by Tim Mcgraw, "Day Drinking" by Little Big Town
3 Favorite movies that remind you of Summer:
"My Girl," "Clue" (only because it reminds me of my cousins coming to visit, and how they always wanted to watch it), "The Goonies"
3 Favorite articles of clothing you own:
My little black and daisy dress, my new jean jacket, my new jeans from Old Navy. I've yet to wear the dress in public - waiting on a perfect time - but I love it. Especially because it shows off my recent weight loss. So much more weight to lose, but so excited about how far I've come so far!
My daisy dress and my new jean jacket!
3 Items on your wish list:
A cute dog bed for my new office (something bright and fun); a new laptop (I'm not picky... I just want to be able to blog, and watch Netflix, and play World of Warcraft!);
THIS
really cute string art thing from Target (ADORABLE!).
3 Books you would recommend to someone:
"Looking for Alaska" by John Green; "Keeping Faith" by Jodi Picoult; "The Fault in Our Stars" by John Green